---
Sheboygan Neighborhood Pride (SNP) is a community resource empowering citizens to work together to improve their neighborhoods, increase safety, and enhance the quality of life in the community. Strong neighborhoods reduce crime (and the perception of crime), strengthen businesses and property values, and neighbors gain a sense of unity and purpose within their neighborhood. Grassroots activity is the best way to improve and support a neighborhood.  SNP supports organizations that work from the bottom up, rather than the top down.
---
Operation
* Light up the Night *
These light bulbs are being offered for $.50 cents to help light up the night of Neighborhoods throughout Sheboygan.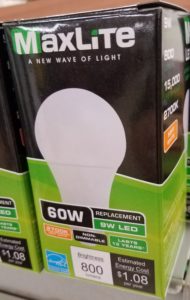 You can pick them up at ReStore 1911 North 8th Street. They should only cost a little over $1 to light up the night for a year.
---